Beautiful design and strong fabric!
Great look and took a little time to get but once I received it....loved it
I love the quality of the outfit!! Will definitely order again!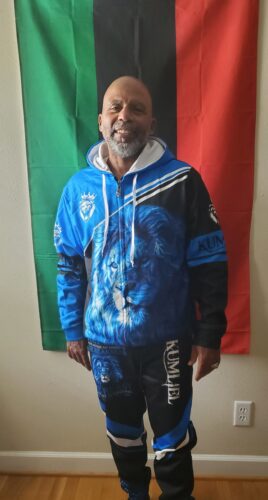 Great Service the item came on time and it looks great feels great
fits me Good
I love it I wore it for mother's day and all the compliments were great
The actual bomber jacket is not the same one they show on their website, but the quality of the screening and artwork is really pretty damn good.
I bought this for my mom. She loved it and it fit perfectly.
Absolutely amazing. The print was clear and beautiful and it is very comfortable. Loved it...will definitely order again.
Love it my birthday outfit very satisfied
It's to big but I Love it.
I love My Hoodie so much but I wish I would of gotten a smaller size which why 4 stars would be 5 if it wasn't so big. Will be ordering again.
Love the clothes, should have ordered next size up.
My purchases were very beautiful, my hoodie fit really good in size 3X, where my summer muscle shirt size 3X is to tight, but I will work on losing we
...More
My purchases were very beautiful, my hoodie fit really good in size 3X, where my summer muscle shirt size 3X is to tight, but I will work on losing weight just so I can fit into it. Love it